If there are no other applications registered for a given extension, you can open the file in SumatraPDF simply by double-clicking the file in File Explorer.
If there is more than one application, you have to explicitly tell Windows 10 to make SumatraPDF default application.
Using File Explorer
In File Explorer:
find a .pdf file (or any other supported file type)
right-click to get a context menu
select Open with and then Choose another app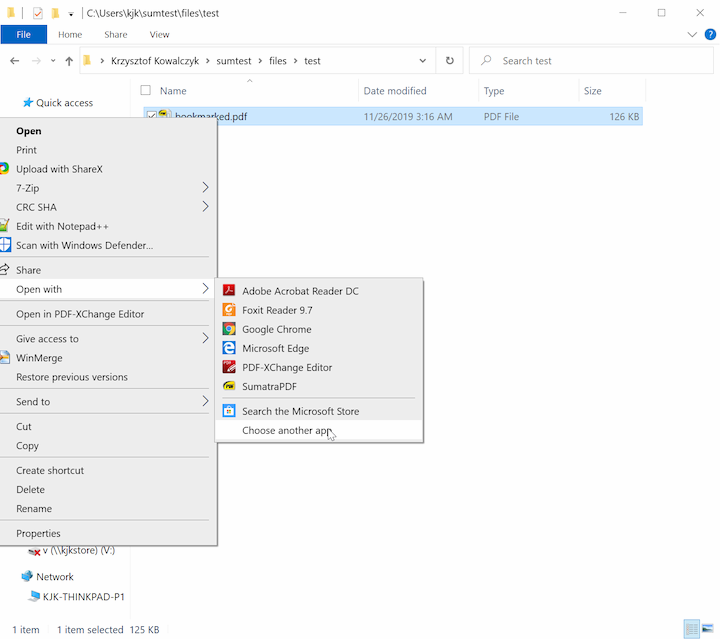 From the list, choose SumatraPDF and check Always use this app to open .pdf files: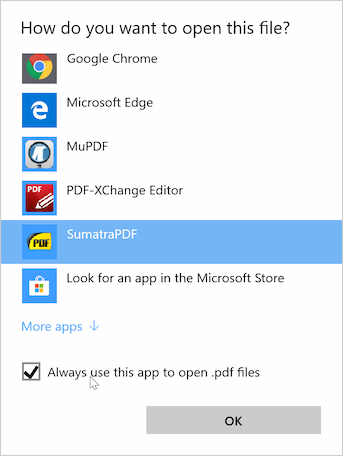 Using Default apps system settings
This is based on latest Windows 11 build at the time of this writing.
Unfortunately the details differ between Windows updates.
Launch Default app section in settings app, e.g. use Windows logo hot-key to launch system-wide search, type default apps and click on Default apps search result to launch settings app.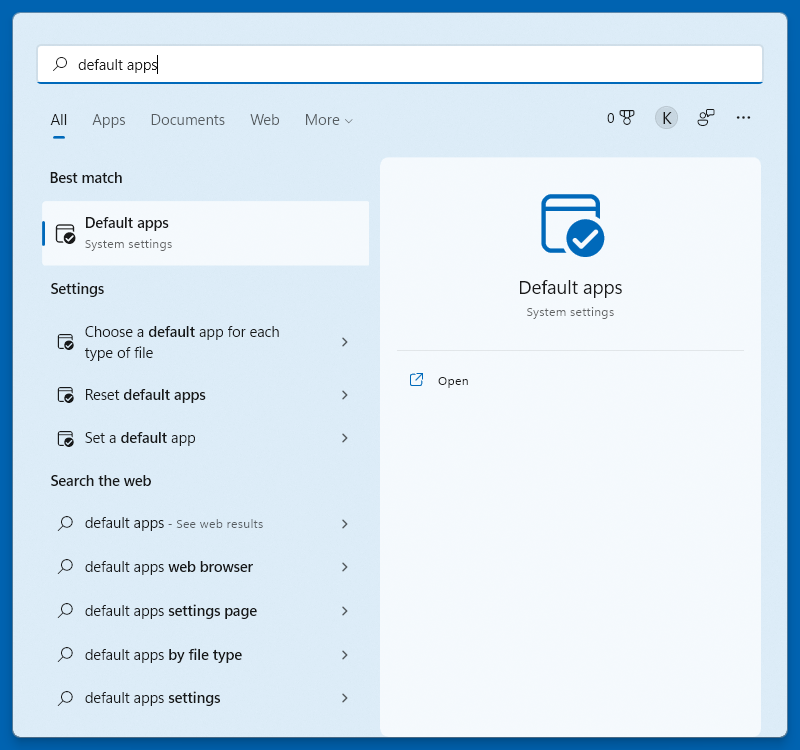 In Default apps type .pdf for file extension: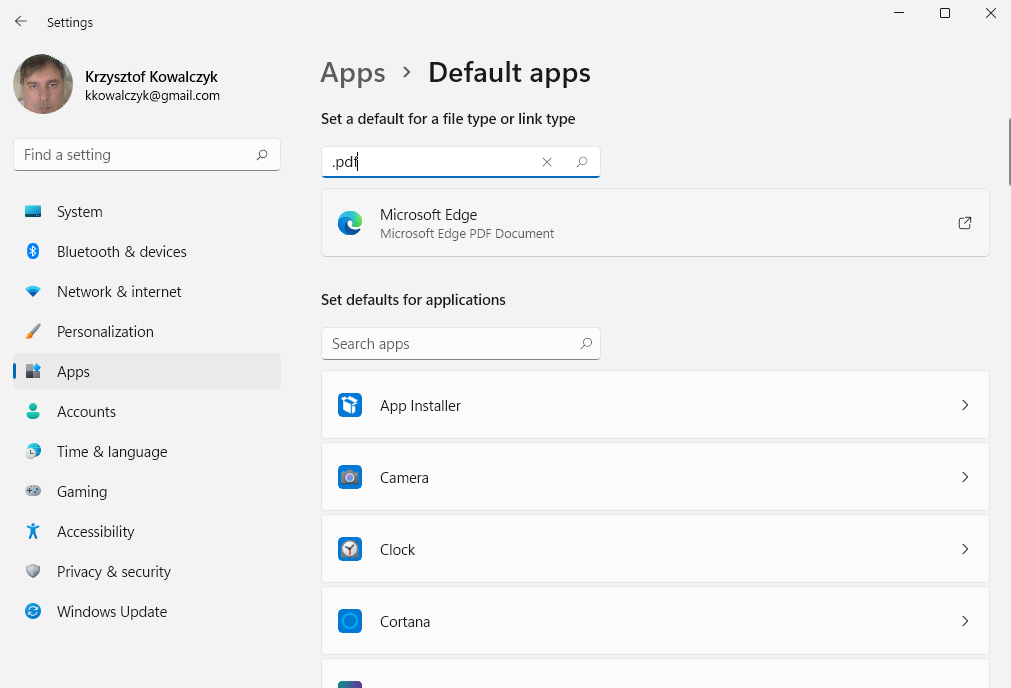 Click on current default PDF application (Microsoft Edge in this example) and select SumatraPDF:
You can do that for other file formats.